Finding agencies that can provide the right marketing campaigns can be challenging in a 475 billion-dollar industry, so we have listed traits that will help you identify a reliable and competent agency that can help you achieve your marketing goals.
Whether you're looking for an agency to handle your social media, search engine optimization, content marketing, website development, video production, or any other marketing needs, knowing these traits will be valuable to you. So, let's dive in and discover what makes a marketing agency stand out from the rest.
1. Decisive
Some marketing campaigns need time to take effect, while others require constant monitoring. Making timely decisions can make a difference between boosting your brand or lagging behind. Atomic Idea recognizes that clients can benefit from fast-paced approaches in highly competitive markets, so they can leverage the power of marketing metrics and real-time analytics with strategic creative.
2. Customer-Focused
A successful agency guides clients to better understand their customers through consumer data, analytics, and other data assets. They are expert creators of customer personas based on demographics, digital behaviors, and more. Such agencies can navigate the consumer data stream well and recognize which data to focus on.
3. A Long-Term Partner
Top agencies meet client demand for updates and metrics reporting because it helps foster a trusting relationship with their clients. They practice transparency when reporting results and billing for marketing services. An agency that strives to be a partner and not just a vendor is the one you want to work with.
4. Digitally Literate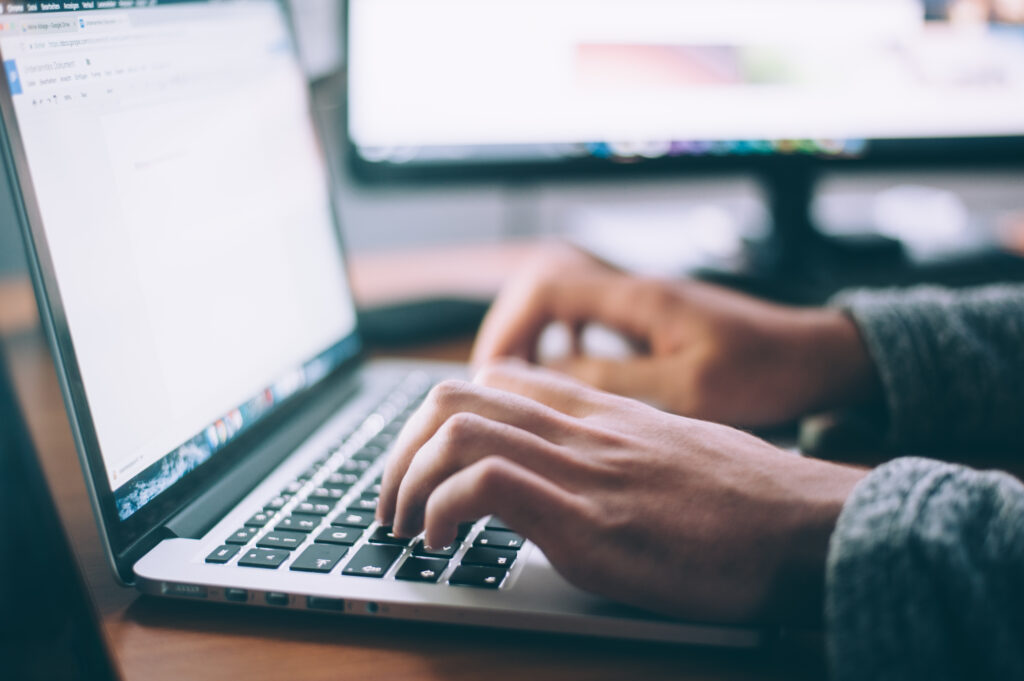 The ideal marketing agency knows how to leverage keyword research and competitor analysis to create data-informed marketing strategies for clients. They actively invest in new technologies and keep a collection of top-tier marketing tools they expertly use in various marketing campaigns.
5. Committed to Growth
A successful agency recognizes that the marketing industry is evolving, with new marketing technologies emerging and old marketing practices dissolving. Hence, they commit themselves to growing, too. These agencies initiate learning new platforms and marketing metrics and encourage their team to pursue further education.
6. Cohesive
A top marketing agency consists of people who specialize in content, search engine optimization, branding, lead generation, graphic design, data analysis, social media, and more. Each member is genuinely interested in helping businesses succeed with their marketing efforts. An agency that works well internally and with clients is one that will excel.
7. Experimental and Adaptable
Flourishing marketing agencies are unafraid to experiment with ideas and develop a combination of marketing strategies. They aren't held back by failure, low ROI, or even slow conversion. Instead, they pivot around campaigns that demonstrate promising results for their clients.
They are adept at using marketing metrics and tools to back their novel strategies. They also use proper documentation to harness important insights from marketing "experiments."
8. Crafty With Branding
The best marketing agencies understand that their clients expect them to lead in crafting a unique brand identity. They help businesses ponder and identify which image the business should represent. Is it a solution? A service provider? Or a platform that connects two customers (like in the case of business-to-business)? An agency that listens and collaborates to flesh out and refine your brand is one that is valuable as a partner.
9. Consistently Communicates
Top agencies recognize the importance of meeting clients' demand for consistent updates on their marketing campaigns. They match this high expectation with detailed reports and even supply information regarding the metrics used to gauge a marketing campaign's success (or failure). Communication is the key to success, everyone on the agency team needs to be on the same page.
10. Data Savvy
Lastly, a successful marketing agency can collect, organize, and analyze consumer data. They follow the best practices in data management and comply with privacy laws. They also optimize data analytics through relevant tools, such as Google Analytics or Bing Webmaster Tools.
Rely on Atomic Idea for Your Marketing Needs
Atomic Idea is a Colorado-based marketing agency that offers a full range of marketing services, including brand strategy, video production, SEO, and website design. Besides honing these characteristics, we pride ourselves on providing small and medium businesses with custom marketing solutions that drive growth and conversions.
Learn more about how we can help you expand your client reach.
Your company's image and influence can be easily maintained with our solid brand identity service in Colorado. There are many reasons why you should employ such services to help improve your brand.
Brands today must build awareness and engagement to stay relevant. Evidence suggests that increased exposure is the most commonly cited advantage of leveraging social media for marketing purposes. However, creating a unique brand is essential to stand out from the herd.
Why It's Necessary to Nurture Your Brand
A brand is a marketing concept that helps consumers recognize a company, product, or individual. It can be made up of several components, such as a logo, name, tagline, and design. A brand identity is people's overall impression of all those traits combined.
Having good branding is important because of the following reasons:
First Impressions Matter - Poor marketing can lead to a negative brand image. And changing people's perspectives about your brand can take a long time.
Earning Trust & Loyalty - It's crucial to have transparent and consistent marketing to foster loyalty in consumers if you want them to continue engaging with your business.
Bringing In New Faces - With an eye-catching logo and clever tagline, consumers looking for similar products and services may be more curious to find out more.
Brand Identity - Developing Your Own Image
Developing your brand and identity may seem daunting without professional help. Here are some tips to help you on your branding journey:
1. Do Your Homework
Understanding your audience is the first step in building a unique brand identity. Even if you know what you're promoting, finding the right consumers is your priority. Look at who is interested in the products and services you offer, their age, gender, and overall interests.
It's also important to research your competitors. What are they offering, and most importantly, what are they not? Knowing your competition can give you the direction you need to take with your brand.
2. Pick A Stance
As much as you want, your brand can't target everyone, and having too broad of a focus can make your brand seem more shallow. Focus instead on choosing a more narrow area or stance to build your brand around.
3. Choose A Style
Depending on the service you offer and the consumers you want to target, you have to consider the color palette you want to be associated with.
Typography, unique name, and website layout should also be considered when creating your logo, tagline, and other marketing materials.
4. Expand Your Brand
Your brand identity must be consistent and present on all platforms. It's what your consumers can use to find you online.
Create Your Brand Identity With Atomic Idea
If you're looking for a professional marketing agency to improve your brand identity, you've come to the right place. At Atomic Idea, we have all the resources you need. From brand strategy to graphic design and animation, our team will offer you some of the best brand identity services in Colorado.
Contact us today, and let our professionals help you build a solid and successful brand for your company.
There was a day not that long ago when clients would ask us, "How much do you charge per minute for videos?" This question always set off alarms for us because there are various factors that affect a video budget beyond the video's length.
The bottom line is that you cannot buy video production like produce at the grocery store.
So, how do you budget for a video project? What factors should you consider? Let's break down how to approach a video project and maximize your return on investment.
The Value of Video Marketing
If you're tempted to scrap your video plans altogether after reading this far, remember that a low-budget video is better than no video at all. In Wyzowl's 2022 State of Video Marketing report, 86% of marketers said that video contributed to lead generation. Eighty-one percent even reported that video content helped directly increase sales. In short, video marketing is a powerful tool that will strengthen both your brand and the bottom line–and its benefits far outweigh the time it takes to create. Plus, with the right agency at your side, "low-budget" doesn't have to mean "low-quality."
Purpose, Use, and Style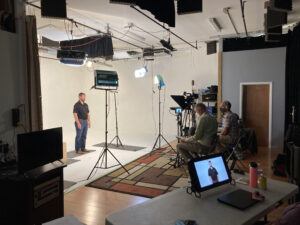 So, where do you begin? First, you must identify the type of video you need and how it will be used. Is it an internal communications or training video, a brand video, a company overview, or a sales and marketing video? Once you've pinpointed the purpose and use of your video , the next step is to determine the style and elements you will use.
There are three main components of video content, which can be combined or used individually.
A live-action video is structured like a short story (think TV commercial). It is usually scripted and filmed using hired talent. This was the most common style among companies in 2022, accounting for about 42% of the videos produced (Wyzowl 2022).
A testimonial video involves interviewing clients or employees and building the video around the interview bites.
Finally, an animated graphics video is typically an infographic-style video using text and graphic animations.
Setting an Appropriate Budget
It is important to understand how the style you choose will impact your budget. Factors that will drive up a budget include hired talent, the size of your production crews, the length of the video, travel required, number of cameras, level of graphic animation, and scripting needs.
These expenses need to be weighed carefully against the value they can add to the final product. For instance, a larger crew will typically set up faster, move around more easily, and thus acquire more footage in a shoot day. Meanwhile, hiring a gaffer (lighting person) will result in better-looking shots and a higher production value. Sound technicians are also advantageous if you are shooting testimonials or live-action footage in areas where the surrounding sound cannot be totally controlled. (After all, nothing ruins a video faster than bad audio!)
Another factor to consider is whether to hire talent or use volunteers for front-of-camera work. Often, you can opt for the budget-friendly route and enlist the help of your employees or other volunteers, depending on the video's needs and their comfort level on camera. However, if you need a large speaking role and complex action, then hiring professional talent will likely save you time and headaches in the long run.
Graphics are another crucial consideration. Not all graphics are created equally, and the more complex the animation, the more costly. Three-dimensional animation, for instance, is more expensive and time-consuming than 2D. The levels of animation styles and complexities vary greatly, as does the budget you can choose to allocate.
So, can you buy video by the minute (or pound)? No–we cannot price out video by the minute. Instead, we encourage you to be prepared before approaching your agency about producing a video. Define the video's purpose and use. Have some examples prepared of videos you like, and consider your budget range ahead of time. The right partner will have a conversation with you, ask lots of questions, and collaborate to find the best video solution for your audience, goals and budget. There are many ways to approach a video project, and an experienced agency can tailor the final budget to fit your brand's needs.
The power of concise copy, and where to start
There's an old - and possibly fabricated - story about Ernest Hemingway and the concise but powerful writing style we know him for today. Maybe you've heard it. 
The story goes that he and some fellow writers made a bet to see who could write the best story in less than 10 words. The writers scribbled out their attempts, and read them aloud one by one.
Hemingway went last. His story simply read: "For Sale: Baby shoes, never worn." The writers paid up without a word.
Whether or not this ever actually happened, it's the truth at the core of the story that resonates so many years later. That Hemingway - or whoever made up this story about him - was able to cover so much narrative ground with so few words illustrates the power that great writing can have over an audience. It also shows us something about how great writing often works.
What does a famous writer of Great Literature have to do with marketing copywriting? The two types of writing couldn't seem further apart. And this is true. In marketing your business, you're trying to sell a product or service, not make people weep. The medium—written words on a page—may be the same, but the purpose is completely different.
It all starts with purpose
Understanding your purpose in marketing is key to determining the things that make up your written brand—its voice, tone, narrative, and message. If you're trying to sell basketball shoes, you don't want to make your target market too dejected or sad to want to play in the first place.
However, that doesn't mean you don't want to evoke powerful emotions. Take Nike, for example. The Nike brand has always been thick with emotional over and undertones: the joy in victory and agony in defeat, the confidence that comes with hard work and skill, the pleasure of feeling and looking your best. All of these emotional notes amount to the undeniable power of their brand. The feelings a viewer now attaches to that brand influence their desire to attain the product.
Less is more
The power in Hemingway's six-word tragedy is similar to that of a really great Nike advertisement, but for a completely different purpose. They both evoke powerful emotions with very few words.
In Hemingway's story, the words raise more questions than they answer. With Nike's classic tagline "Just Do It", the audience is left to wonder almost as much. Just do what, exactly? What am I afraid to just do in my own life? And what's holding me back from just doing it? Of course, Nike would like us to decide that what we need to just do is buy a pair of Nikes. But a lifelong association of Nike's brand with bold, passionate action isn't too bad either.
So what does this mean for your own marketing strategy?
A few things. 
First, you can't underestimate the importance of great copy to take your brand to the next level. It's what can elevate it from simply more information that your market sees and ignores, to an emotionally resonate message that sticks with them and, hopefully, moves them to action. Even without their massive budgets and influence, Nike made an impact on their market with authentic, emotional branding that still resonates today, resulting in the kind of brand loyalty that most companies can only dream of.
Of course, this is a lot easier said than done. Good writing takes time and talent, and there's no tried and true formula to make it happen. But it also doesn't have to be a mystery. Part of Hemingway's brilliance derives from his very practical training as a journalist, where he learned to cut unnecessary words without remorse. His style is built on a clear-eyed pursuit of his purpose, and every word he chose served some function in achieving it.
Seek out copywriters who possess not just a way with words but a way with getting rid of them. Respect that the writing process takes time, and that editing is where most of the "magic" happens. Just like graphic design, web development, videography, or whatever else, good copywriting is a craft. So, hire writers who treat it as such—with both professionalism and levity—and trust that they'll come back with the goods.
It's one thing to say "make your copy emotional," but it's quite another to actually make it happen. It doesn't mean filling your copy with flowery, emotional words, or telling sappy, self-serious stories. It doesn't mean imitating your competitors, or trying to shock your market with gimmicks and gags. It means taking the time to understand the desire within your market, and finding the words to illustrate your unique ability to fulfill it.
You don't have to be Ernest Hemingway to move people with writing, and you don't have to be Nike to create an impactful brand. All it takes is a few purposeful words.
If your business has ever published on social media, you've likely discovered that success on social isn't just about throwing content at a wall; it's about developing a content strategy that supports your specific marketing objectives. Whether that objective is brand awareness or conversion, your brand may be missing out on a lot of engagement if thought leadership isn't part of your content rotation.
Despite what many assume, thought leaders don't have to be social media celebrities with a multi-million dollar company or thousands of LinkedIn followers. In fact, a 2020 survey from SurveyMonkey revealed that 77% of people don't think a thought leader needs to have a large social media following. In other words, the barriers to entry are low: all you need is experience in your field and a fresh perspective. (And as a small business owner or entrepreneur, you already have both in spades.)
From getting your foot in the door to creating brand loyalists that will stay with you forever, here's why thought leadership should be a part of your social media content strategy.
Brand Awareness and Credibility
Thought leadership accomplishes two goals for your brand: First, when you post branded content on social media, you increase the chance of new audiences discovering your business (brand awareness). Then, when that content provides valuable insights on an industry topic, your brand builds some cachet (brand credibility). Social media users no longer view you as "just another brand," but as an authority in your field.
In fact, thought leadership plays a crucial role in shaping brand perception. In a 2021 report from Edelman and LinkedIn, 64% of people said a business's thought leadership was "a more trustworthy basis for assessing its capabilities and competency than its marketing materials." Sixty-five percent even reported that a piece of thought leadership "significantly changed" their opinion of a company.
Today's consumers are savvy. They recognize that while any brand can make impressive claims, only the truly competent ones can produce insightful content. So don't just tell your audience that you're great; show them.
Web Traffic, Lead Generation, and Brand Loyalty
By boosting your brand's image, thought leadership sets off a chain reaction that can lead to website visits, leads, and even purchases. Seventy-one percent of marketers told SurveyMonkey that web traffic has benefited from thought leadership, and 62% reported the same for lead generation.
Meanwhile, 48% of B2B decision-makers said that after consuming a piece of thought leadership, they gave their business to the organization responsible for it (Edelman). Fifty-four percent of those decision-makers even made a purchase that they had not previously considered.
And for small businesses, this type of content isn't just a "nice-to-have," but a "need-to-have." According to Edelman, 53% of buyers agreed that "it's important for new and small companies to produce thought leadership if they want buyers to consider working with them." In other words, when you don't have a robust brand legacy to lean on, thought leadership becomes even more instrumental in winning new customers.
The ultimate goal of thought leadership isn't just brand awareness or conversion, but brand loyalty: When consumers and business leaders reap value from your content and believe that you provide higher-quality services, they'll grow to favor your brand over all others.
How To Do It
The sheer volume of thought leadership content on social media means that small businesses need an airtight strategy in order to stand out. Here are some best practices to implement:
The more specific your content, the more valuable and actionable it will be. A 2018 survey from Grist even reported that 39% of business leaders are uninterested in thought leadership that is too generic. So, instead of taking a macro view of your subject, zoom in on just one aspect at a time. The content will be more practical, and you'll be able to get more posts out of a single subject.
"Fresh thinking" and "opinionated insights" are some of the most valued qualities of thought leadership among the C-Suite (Grist). However, 58% of respondents also expect those insights to be backed up by data; otherwise, they're likely to move on. Original research lets you quantify your opinions, and it's arguably one of the most authoritative forms of thought leadership out there.
If you haven't conducted any research or built a robust content library yet, you can still add value to your audience's feed by curating content from trade publications and news sources. Sixty-six percent of business leaders use thought leadership to keep up with industry trends, and yours can be the account they turn to for their weekly fix (Grist). You'll look like a business with its finger on the pulse of what's happening in your industry–plus, you can always contribute your own opinion when you share the article.
True, frequent posting on social media does expose your brand to more people. However, thought leadership doesn't add value by simply existing, but by providing quality insights. Interestingly, 71% of decision-makers in Edelman's survey agreed that most of the thought leadership they see is not high-quality. It's far more strategic (and less time-consuming) to put out a few first-rate thought leadership posts a month than to publish one mediocre post every day.
Remember: thought leadership isn't just for social media celebrities or famous CEOs. When you integrate insightful content into your social media strategy, you'll reap the benefits at almost every stage of the customer journey, from brand awareness to conversion. A mixture of fresh opinions, published research, and curated content will position your small business not only as an authority in the field–but as a competent brand worthy of someone's business.
You have probably heard the term "user friendly" tossed around during web design sessions, but what does that actually mean?
Let's illustrate: Have you ever been given a recipe to follow? If those directions are clear, step-by-step, and easy to follow, that recipe is "user friendly." However, if the directions are vague, or the recipe is missing steps, then you will have a tough time accomplishing the task. In this case, said recipe is not user-friendly.
When it comes to your website, you want visitors and users to easily find what they need and have a clear path to the information they seek. Most importantly, it should be simple for them to interact with you. Users are seeking the path of least resistance, and there are many other websites competing for their attention. So, if your site is not user-friendly, you could be losing out on valuable traffic. You can optimize your user experience in the following ways:
Speak to your primary audiences. Users are more likely to engage with a website that is tailored to their circumstances and needs. When you take the time to understand and speak to your primary audience, your site will become user-friendly where it counts.
Web pages should balance succinct copy with appealing, branded visual imagery. According to Adobe, 59% of people would rather spend fifteen minutes reading something "beautifully designed" than something "simple and plain." So, even if the nature of your business necessitates a content-heavy website, your layout still needs an eye-catching combination of concise text and appealing images.
The main navigation should be prominent and simple to understand. No matter how beautiful your website looks, visitors will be quick to bounce if the content is nested (read: hidden) in endless dropdown menus. The solution? Don't make your visitor have to search for information. Feature the most important content near the top of the page, and provide a clear path to other areas of the website.
Remember to include a call to action. The end goal is conversion, after all. Descriptive and strategically placed CTAs make it easy for visitors to interact with your brand–whether that's contacting you for a quote or downloading the latest whitepaper. Without an appropriate prompt, users will be forced to take their own action (i.e. moving on to a competitor's website).
Don't forget about mobile. Statista found that over 50% of global website traffic has occurred on mobile devices since 2020. Moreover, 67% of users say they're more likely to make a purchase from a company whose site is optimized for mobile (WebFX). In other words, mobile web traffic isn't just sizable; it's powerful. You can cater to this large pool of potential customers (and improve your rankings on Google, according to Search Engine Journal) by ensuring that your web design is just as responsive on mobile as on desktop. This doesn't mean that the two layouts should look the same, but that together they provide a seamless experience.
Yes, there is much more to a website than just striking creative or engaging copy. For a website to be successful and user-friendly, it needs to strategically balance visuals and text, understand its primary audience, and provide a clear path.
The website is your store front, and often people are just window shopping. They browse websites to gain more information and narrow down their choices before engaging with a company or purchasing a product. So, ask yourself: Is my website window displaying the right information, visuals, product details, and company information? Is it promoting engagement?
Remember: You want the visitor to take action, whether it's to submit a contact form, call you, or make a purchase. All of these happen more often when you make it easy for the visitor.
Testimonials have always been an integral part of doing business. They lead to referrals, create validation, build trust, and strengthen customer relationships. In our digital world, where brands are connecting with larger audiences than ever before, testimonials have become even more powerful tools for marketing and lead generation.
One of the things we all do when looking to buy a product or hire a service is to seek validation. We value what others think, so we read reviews and testimonials before deciding whether to become a customer. In a 2019 survey from Wyzowl, 95% of customers reported that reviews (both positive and negative) influenced their purchasing decisions.
Testimonials strengthen your brand's credibility because they allow a third party to speak first-hand about your company or product. Since the customer is talking—and not you—these statements are automatically more trustworthy and valuable. In fact, 9 out of 10 people in Wyzowl's survey said they "trust what a customer says about a business more than what that business says about itself." So, what can make your testimonials even more powerful and effective?
The Power of Video
Video elevates a testimonial from a factual account to an engaging story. The brain processes visuals 60,000 times faster than text, making video content a superior tool for evoking emotion, telling a story, and engaging the viewer's senses (Hubspot). In fact, a 2022 report from Wyzowl revealed that 73% of people prefer to learn about a new product or service through video, compared to only 11% who prefer text. Rather than just reading a factual testimonial on a sales brochure or company website, viewers are now hearing and seeing a customer's positive experience.
Visual content also aids retention: According to Insivia, people can retain about 95% of a message in video form compared to 10% in written form. So, not only will your viewers be entertained by a video testimonial, but they will also be more likely to remember it.
Creating Video Testimonials
Don't be afraid of asking your loyal customers to help you create video testimonials. This can be done simply and at a low cost. You can also create a video series by filming several testimonials at the same time and in the same location, which will maximize your investment. Some clients plan on capturing video content every quarter, focusing on testimonials from both clients and employees. It never hurts to add to your video library for future uses.
In the end, using video testimonials will strengthen your connection to your audience, build stronger trust in your brand and products, and help to create brand loyalists.
People decide whether or not they like a product in 90 seconds or less, and 90% of that decision is based solely on color.
Color is perception. Our eyes see something (the sky, for example), and data sent from our eyes to our brain tells us it's a certain color (blue). Objects reflect light in different combinations of wavelengths. Our brains pick up on those wavelength combinations and translate them into the phenomenon we call color. Pretty amazing stuff!
When you're strolling down the soft drink aisle scanning the shelves filled with an unending array of cans and bottles trying to find your six-pack of Coke, what do you look for? The scripted logo? Or that familiar red can?
A very important part of your branding must focus on color. So, let's talk more about color.
RGB: the additive color mixing model
Humans see colors in light waves. Mixing light—or the additive color mixing model—allows you to create colors by mixing red, green and blue light sources of various intensities. The more light you add, the brighter the color mix becomes. If you mix all three colors of light, you get pure, white light.
TVs, screens and projectors use red, green and blue (RGB) as their primary colors, and then mix them together to create other colors.
Why should you care about the power of color?
Let's say you have a very distinct brand with a bright yellow logo. If you post the logo on Facebook, Twitter or your website and don't use the correct color process, your logo will appear muddy instead of that bright yellow. That's why, when working with files for any screen, use RGB, not CMYK.
CMYK: the subtractive color mixing model and the power of color
Any color you see on a physical surface (paper, signage, packaging, etc.) uses the subtractive color mixing model. Most people are more familiar with this color model because it's what we learned in kindergarten when mixing finger paints. In this case, "subtractive" simply refers to the fact that you subtract the light from the paper by adding more color.
Traditionally, the primary colors used in subtractive process were red, yellow and blue, as these were the colors painters mixed to get all other hues. As color printing emerged, they were subsequently replaced with cyan, magenta, yellow and key/black (CMYK), as this color combo enables printers to produce a wider variety of colors on paper.
Why should you care?
You've decided to print a full-color brochure. If you're investing all that money into your marketing (printing isn't cheap!), you expect your printer is going to get the colors right.
Since printing uses the subtractive color mixing method, getting accurate color reproduction can only be achieved by using CMYK. Using RGB will not only result in inaccurate color, but a big bill from your printer when you're forced to ask them to reprint your entire run.
As you can see there is much more to color than meets the eye. The choices you make in using colors for your logo, brand, marketing and collateral does matter. At Atomic Idea we know the power that color has and we have decades of experience helping clients choose and use the best colors for their brand.
Atomic Idea Marketing Agency has been recognized as a Top 30 Creative Agencies In Denver in 2021 by DesignRush. Learn more about product design companies on Design Rush.
DesignRush is a B2B marketplace that connects brands with professional full-service agencies, web design companies, digital marketing firms, and top technology companies. Their platform lists over 9,300 agencies from over 50 different countries and is consulted by thousands of decision-makers looking to start a project.
"It's an honor for our agency to be acknowledged for our creative skills. This is notable since we are in the competitive Denver market," said Jed Bradshaw, Senior Web Developer at Atomic Idea Marketing Agency.
Atomic Idea Marketing Agency is a full-service digital marketing, website design, and marketing consulting agency that generates growth in businesses through powerful creative strategy.
There are a lot of websites out there that have been created by the owner themselves using such platforms as Wixs and WordPress. These platforms offer you a lot of different options when it comes to how you want your website to look and feel. However, often it's difficult to figure out what will be engaging, not to you but more importantly to your customers. This can especially be challenging if don't have design experience, let alone for a website. Atomic Idea understands graphic design from top to bottom. So, here are a few things to consider:
Color
When you look at the color palette of a picture or painting, you are either drawn to it or not. The same is true with a website. You want to make sure that your website matches your brand, giving it uniformity throughout the site. This means that you need to pick the color palette of your brand carefully. Color evokes many different emotions and stimulates your mind in a very specific way. This means that you'll want to do some research on how colors affect people, balance it with what is easy on the eyes and go from there. All of this is color theory and Atomic Idea can help you navigate it all.
Simplicity
You've probably heard the saying that "less is more" and when it comes to your website this is a very true statement. Giving quality information about you and your business on a clean looking website will draw a lot of traffic to your website.
Imagery
We are all very visual people so making sure that you have photos that tie in what you do is very important. A picture is worth a thousand words and can do a lot in helping to explain your business, showing the quality of work or products that you have.
Usability
One of the biggest things that a graphic designer ensures is that your website is usable. They will be able to do this by carefully planning out the layout and user flow of your website. It needs to be navigated with ease not just on a computer but even more so on a mobile device. The navigation and page layout of it needs to be intuitive. When this is the case, you will find that your website will be preferred over others and that alone will bring in the business.
These are just some basics when it comes to designing your website. It can be difficult to figure out what both you and users will like. If you're feeling like your website isn't bringing in the amount of traffic that you want or you need some help with a design that will be engaging then give us a call today! Atomic Idea is able to help you when it comes to anything graphic design. Fill out our online request form to get an estimate!