Premium SEO Services in Colorado
TRUSTED SEO SERVICES
IN DENVER, COLORADO
A website without visitors is like a book that is never read: worthless. We are experts at not only building and driving traffic to your site, but driving the RIGHT traffic. Qualified leads are the lifeblood of any thriving business and our team of Website and SEO specialists will strive to put you at the top of the list and through proper SEO strategy, putting your site in front of your target audience.
Search engine optimization (SEO) is the science and art of elevating your website within search engines. Our website development team, along with our search engine specialists make your website effectively speak to both your customers and search engines like Google, Bing, and Yahoo. By building your website with search engine optimization in mind on the front end, we drive better search engine rankings on the backend.
When it comes to SEO in Colorado, our services are unmatched. With a deep understanding of the local market, we specialize in optimizing websites to improve visibility and drive organic traffic. Our SEO strategies are specifically tailored to the Colorado region, ensuring your website attracts targeted visitors from your local area.
Partner with us for exceptional SEO services in Colorado and let us help you achieve higher search engine rankings, increased organic traffic, and ultimately drive growth and success for your business.
GET YOUR FREE SEO REPORT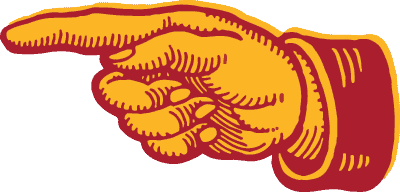 SEO is a multidisciplinary approach combining web development, analytics, strategy, writing, and research. SEO is not the result of a 1-time "magic bullet" approach but the result of ongoing custom work done over a period of time. It is much like building and maintaining a fire, you must continue to feed it or it burns out. The goal is to get Google to trust your website as the topic or industry expert. Trust requires time.
Leveraging effective SEO services in Colorado can enhance your online presence and increase your website's visibility within your targeted market. With specialized knowledge and expertise of search engine optimization in Colorado, Atomic Idea can optimize your website's content, structure, and performance to align with the specific preferences and needs of the local audience.
Atomic Idea implements tailored strategies and stays up-to-date with the latest trends and algorithms to establish your website's credibility and authority in the fiercely competitive online landscape.
Atomic Idea approaches SEO with a proven process:
Measure/Analyze
Plan/Strategize
Execute
CONNECT WITH US TODAY
At Atomic Idea, you'll work with one of the best brand and marketing teams in Colorado.