Atomic Blog
LATEST NEWS
Atomic Idea Announced as a 2023 Local Excellence Award Winner by UpCity
We are excited to announce that the Atomic Idea team has been recognized as one of the top B2B service providers of 2023 in Denver by UpCity!
Lights, Camera, Action: How Video Production Boosts Your Business in Colorado
Video marketing has become a valuable investment for many businesses, and for good reason. With the rise of digital marketing, video has proven to be an excellent tool for engaging with customers and driving leads and sales. Here are the top five reasons why video marketing is so important in today's market:
Establishes brand credibility
Informs customers about products and services
Enhances SEO
Drives conversions
Encourages social media sharing
Builds Your Brand's Credibility
What Is Rebranding? Best Examples & Strategies in 2023
Are you looking to refresh your company's image, stand out from the competition, or simply keep up with changing consumer preferences? Rebranding may be just what you need. It is the process of changing the branding or image of a product, service, or company. Companies also go through a rebranding process when they merge with other entities.
The Main Traits of a Successful Marketing Agency
Finding agencies that can provide the right marketing campaigns can be challenging in a 475 billion-dollar industry, so we have listed traits that will help you identify a reliable and competent agency that can help you achieve your marketing goals.
How to Develop a Unique Brand in 2023
Your company's image and influence can be easily maintained with our solid brand identity service in Colorado. There are many reasons why you should employ such services to help improve your brand.
Buying Video by the Pound
There was a day not that long ago when clients would ask us, "How much do you charge per minute for videos?" This question always set off alarms for us because there are various factors that affect a video budget beyond the video's length.
For Sale: Nike shoes, never worn
There's an old – and possibly fabricated – story about Ernest Hemingway and the concise but powerful writing style we know him for today. Maybe you've heard it.
Why You Should Add Thought Leadership to Your Social Media Strategy
If your business has ever published on social media, you've likely discovered that success on social isn't just about throwing content at a wall; it's about developing a content strategy that supports your specific marketing objectives. Whether that objective is brand awareness or conversion, your brand may be missing out on a lot of engagement if thought leadership isn't part of your content rotation.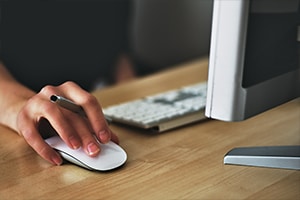 Is your website user friendly?
You have probably heard the term "user friendly" tossed around during web design sessions, but what does that actually mean?
Why You Need Video Testimonials
Testimonials have always been an integral part of doing business. They lead to referrals, create validation, build trust, and strengthen customer relationships. In our digital world, where brands are connecting with larger audiences than ever before, testimonials have become even more powerful tools for marketing and lead generation.