Project Overview
InsurIQ initially reached out to Atomic Idea with an urgent need. They were trying to find an agency to assist them with an upcoming trade show, but the timeline was too tight for most to take on. They needed to create and design the assets for a conference including a pop up banner, tablecloth, 3 panel display, printed sales card and swag. The catch was the conference was less than 2 weeks from when they contacted us!
Atomic Strategy
Other agencies had told them there was no way. Atomic idea took it on and designed everything, provided copywriting, sourced vendors for printing, handled all production and delivered print files to vendors in 5 days including the weekend. There were literally over 150 emails back and forth. Thus began a relationship with InsurIQ, which led to us becoming the agency of record handling all marketing and advertising efforts. Atomic Idea led InsurIQ through the brand workshop process to better define and clarify the brand. We created a full brand platform with messaging, distinctions, revised logo and colors. Duane acts as their outsourced CMO providing strategic thinking and creative direction. The Atomic Idea team handles creation of collateral, print ads, sales presentations, social media posts, SEO and website updates.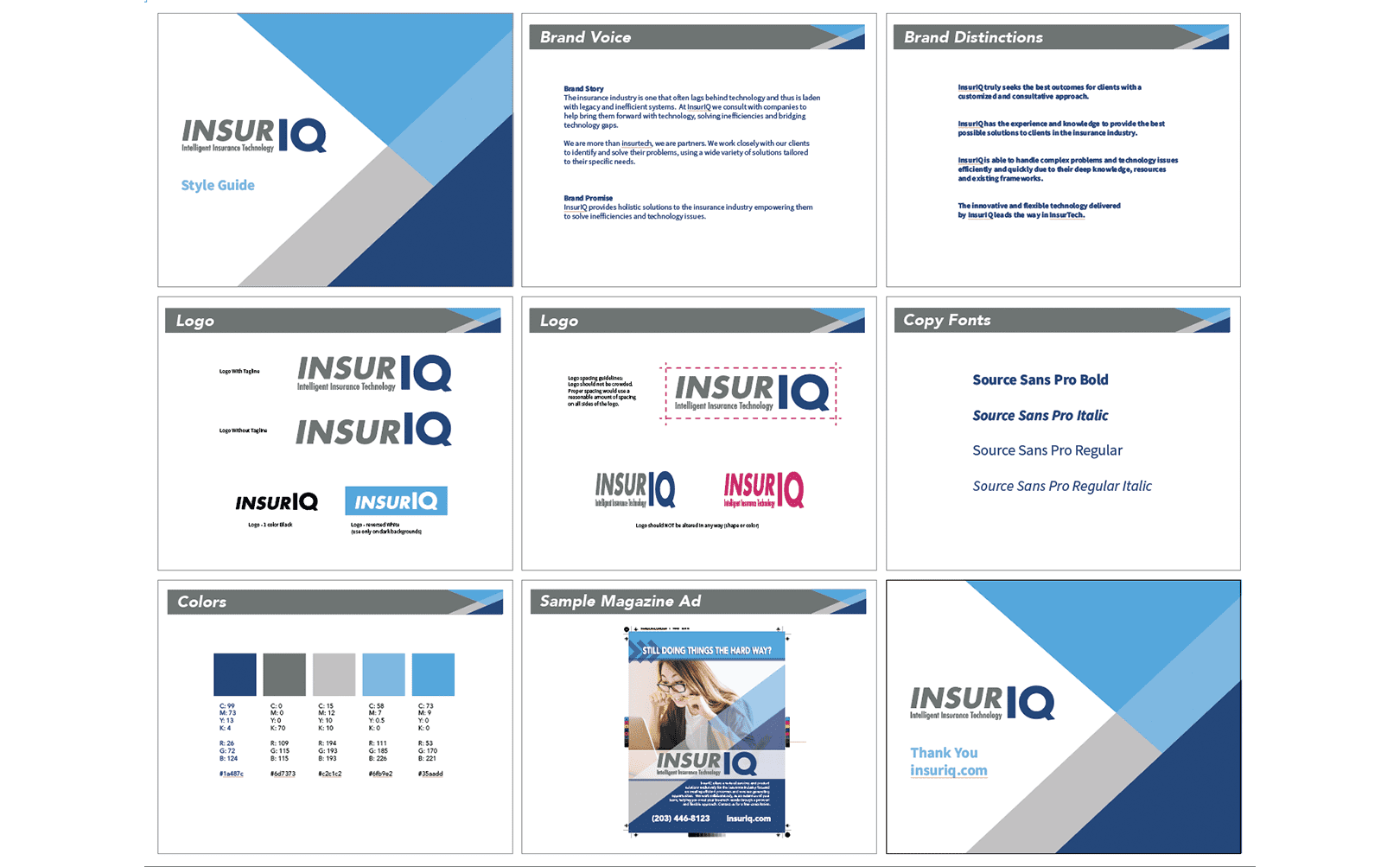 Brand Messaging and Style Guide
Print Advertisements
Overview Product Sales Sheets for Print or Email
Digital Social Media Strategic Campaigns
Trade Show "cubical" Design
10×10 Trade Show Booth and Collateral
White Papers for Download or Print Out
Powerful Results
InsurIQ has a consistent and solid brand strategy that is expressed creatively. Atomic Idea has become a valued partner, an extension of the InsurIQ team. We continue to find ways to elevate the brand awareness for InsurIQ and provide marketing support to their new Sales Manager. Atomic IDEA has been instrumental in shaping and driving our marketing efforts forward. Their innovative concepts and exceptional execution have exceeded our expectations. Anyone in need of a transformative marketing team would find immense value in partnering with Atomic idea.
CONNECT WITH US TODAY
At Atomic Idea, you'll work with one of the best brand and marketing teams in Colorado.