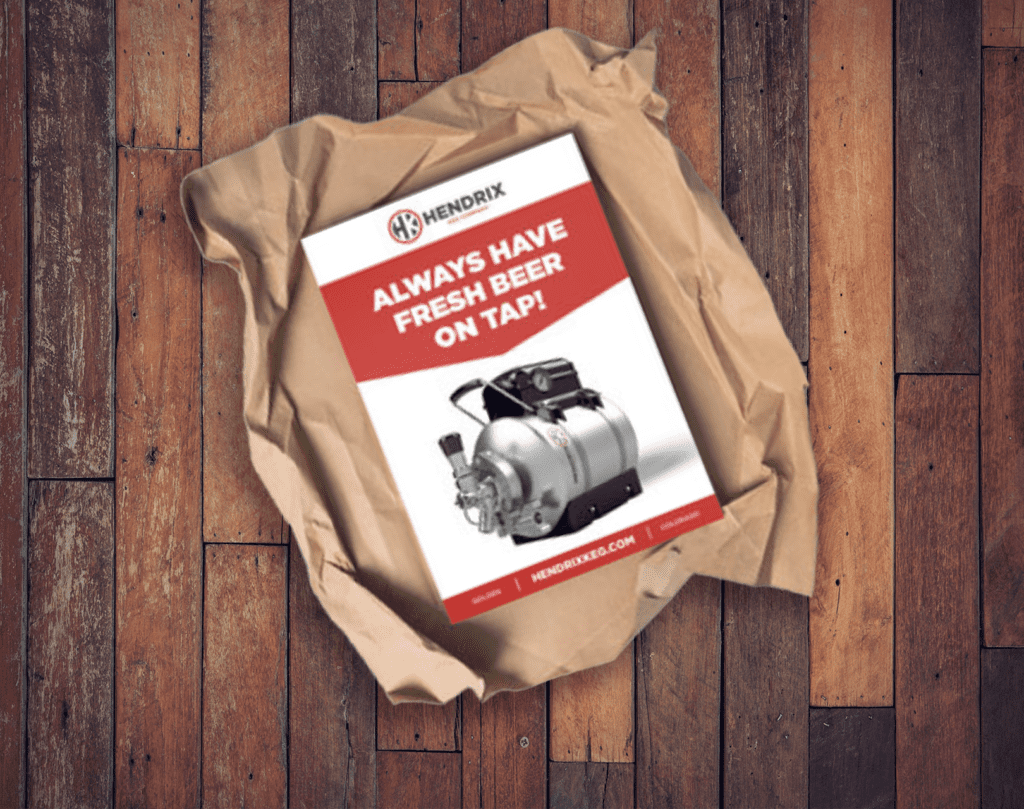 Project Overview
Hendrix Keg is a portable mini pressurized keg to store fresh beer. The product has several benefits over its competitors. It was new to the market, with several others already established and selling units.
When Hendrix Keg Company launched on Kickstarter, they had the right product and market demand, but their pledges were not rolling in as fast as they thought they would. It seemed like people didn't take them seriously enough. To more effectively communicate such a unique, compelling innovation, they decided to start over engaging a marketing agency to assist them.
Atomic Strategy
We decided to look at the bigger picture and identified a few foundation issues with the brand. Central to their issue was that the brand and logo did not match the industrial, strong and clean look of the kegs – the logo was not authentic to the brand. It also had some legibility issues when produced on smaller areas. A brand refresh was needed, so we led Hendrix Keg through a brand discovery session, a complete marketing audit, and competitive research. We created a brand strategy, including a revised logo, product messaging, and a PR plan. This process proved beneficial and created a solid and visually engaging look.
We created an identity that was true to their robust, industrial product. The design communicates both the ruggedness and the ingenuity inherent in Hendrix Kegs. It also raised the level of sophistication for the brand.
New Logo and Brand Collateral
Powerful Results
We were able to secure Hendrix Keg a news story on broadcast TV locally, plus an article in a trade magazine. We also ran several gorilla marketing campaigns locally at breweries and events. Plus we created and managed the digital ad campaign for the kickstarter effort, focused on facebook ads.
We secured a story on FOX31 Denver that featured interviews with the founders. Awareness was improved and they saw a significant increase in pledges, launching a successful company. They exceeded their funding goal raising over $100,000. The new brand and logo received a lot of positive feedback! Atomic Idea was easy to work with and very helpful during each stage of my project.
CONNECT WITH US TODAY
At Atomic Idea, you'll work with one of the best brand and marketing teams in Colorado.