Project Overview
Interel needed a sales and marketing video for its EOS product. They wanted it to feel modern, refined and reflect technology.
Atomic Strategy
We handled all aspects of the project, including creative concepts, storyboards, scriptwriting, creative direction, graphic animation and editing. Our approach was to create a video that focused on the EOS product, showcasing the unit. We added in text animations, still images and a powerful music track to create an engaging video.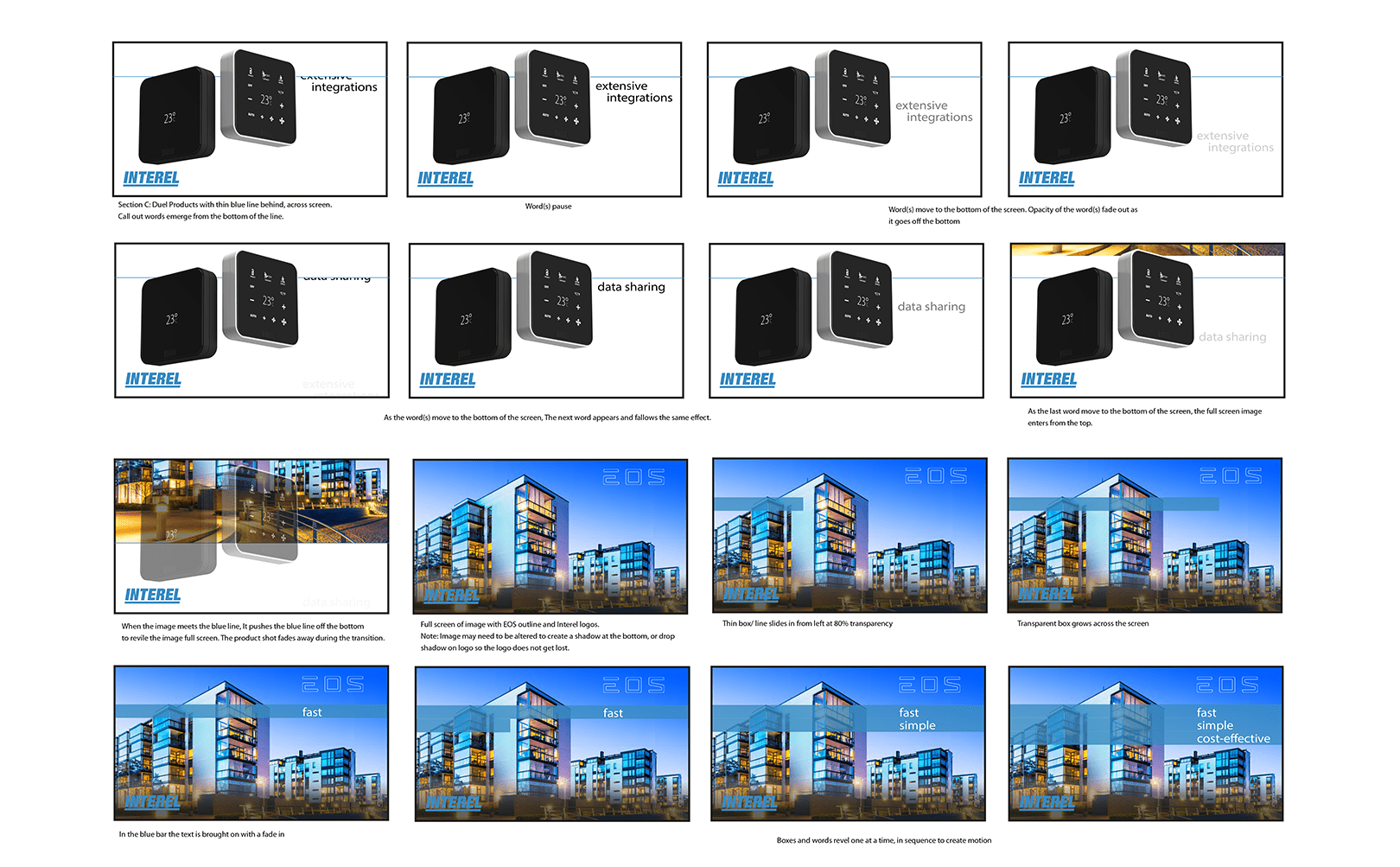 Video Storyboard / Style Sheet
Powerful Results
The video is used at trade shows, in sales and marketing meetings, and on social media channels. Our client was very helpful with the video and continues to use it extensively. Working with Atomic has been a Blast! From the beginning they helped us to see what we needed and how we were going to get there. We recommend them!
CONNECT WITH US TODAY
At Atomic Idea, you'll work with one of the best brand and marketing teams in Colorado.