Confluence Strategy
CASE STUDY
Project Overview
Confluence Strategy is a StratOp certified company offering clients a strategic system for business organization and management. Confluence Strategy was a new start up and needed brand development, logo and a full marketing plan to raise brand awareness, define targets, and convert sales.
As a start up company Confluence Strategy had a limited budget for its marketing initiatives. So they were seeking an agency partner that coudl maximize their investment.
Atomic Strategy
Atomic Idea was able to provide a start up package that included brand discovery, logo development, presentation template and a new website at a competitive cost. Atomic Idea conducted a brand discovery workshop with Confluence Strategy to develop their brand story, promise and messaging. In addition, we designed a new logo and provided a complete brand style guide. We designed the Confluence website and created a sales and marketing PowerPoint template reflecting the new brand.
Mood Board and Color Palette
Brand Style Guide and Business Cards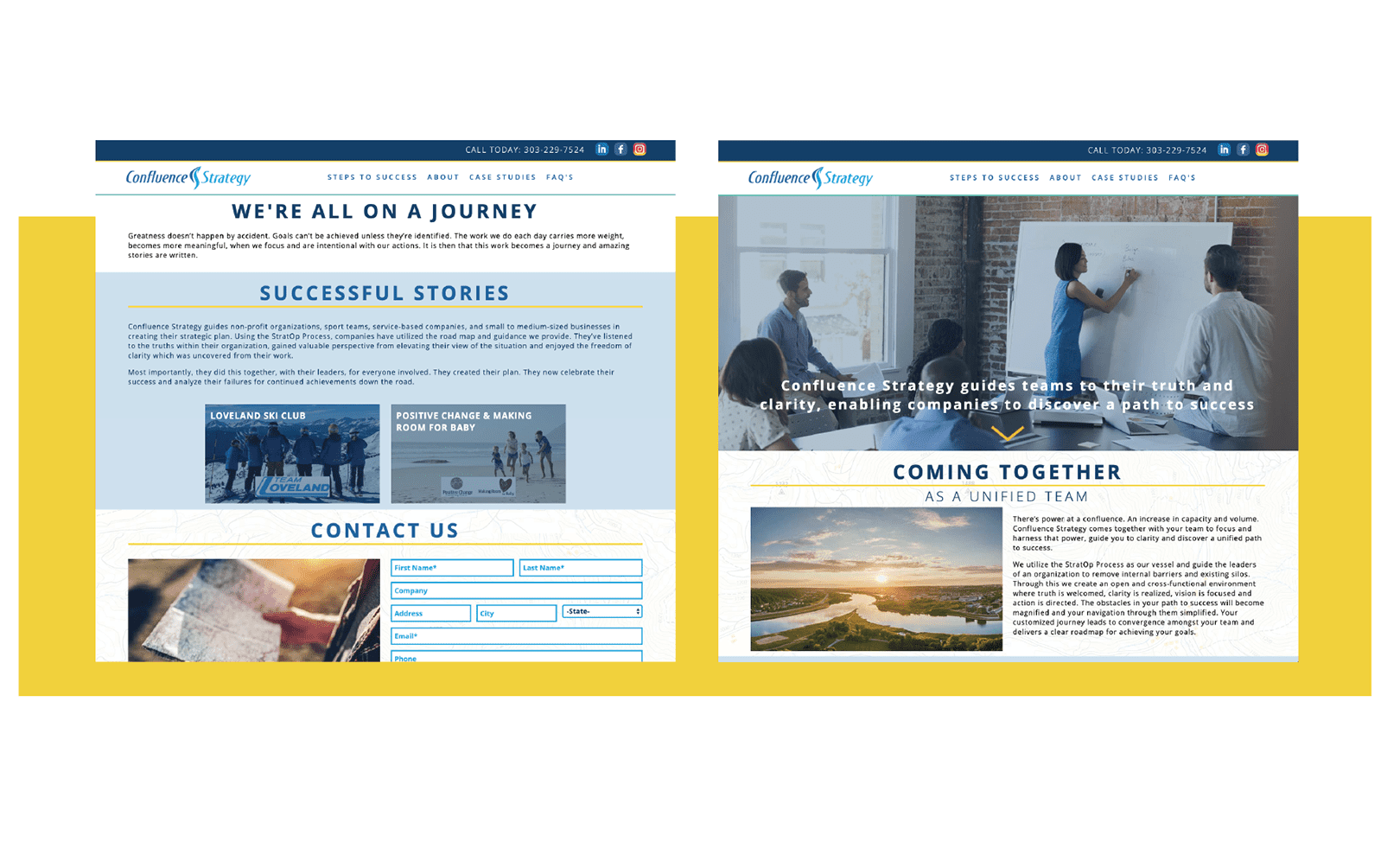 Website Design
Presentation Deck
Powerful Results
Confluence Strategy is very happy with the new brand, logo and website. They look forward to growing their business and Atomic Idea hopes to be a long term partner with them. Atomic Idea was easy to work with and very helpful during each stage of my project.
CONNECT WITH US TODAY
At Atomic Idea, you'll work with one of the best brand and marketing teams in Colorado.